NEW! The RELAX ZONE of PIRIN 3 DISTRICT
28 May 2010
PIRIN GOLF & COUNTRY CLUB
PRESENTS...
The RELAX ZONE of PIRIN 3 DISTRICT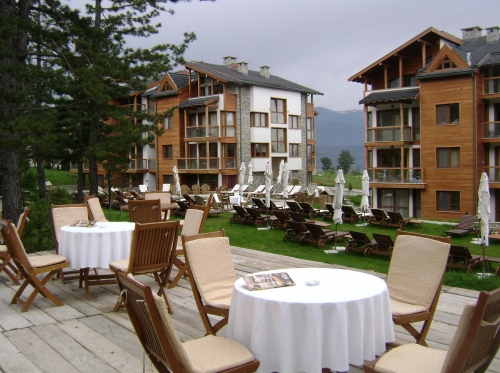 The summer season is ahead! Pirin Golf & Country Club welcomes you with the new Relax zone of Pirin 3 district!
Complimentary for all in-house guests:
2 heated outdoor pools, umbrella and lounges and Jacuzzi
And more…
Pool bar and variety of fresh cocktails
sauna and 2 massage rooms in eco style /against an extra payment/
Let loose in the breathtaking beauty of natural Pine Forest - find the right place for a relaxing family holiday!